Being a member of SEDEX enables our organisation to continually monitor and improve our business practices, employment methods, and supply chain structure to ensure fair working conditions for the people who make our products and deliver our services to you, our customers.
With a large manufacturing facility in the UK and several manufacturing locations around the world, we understand we have a duty of care to everyone involved in the production and supply of our products. We frequently audit and review our facilities and continually look for ways to reduce our impact locally using sustainable methods that keep the environment intact for future generations.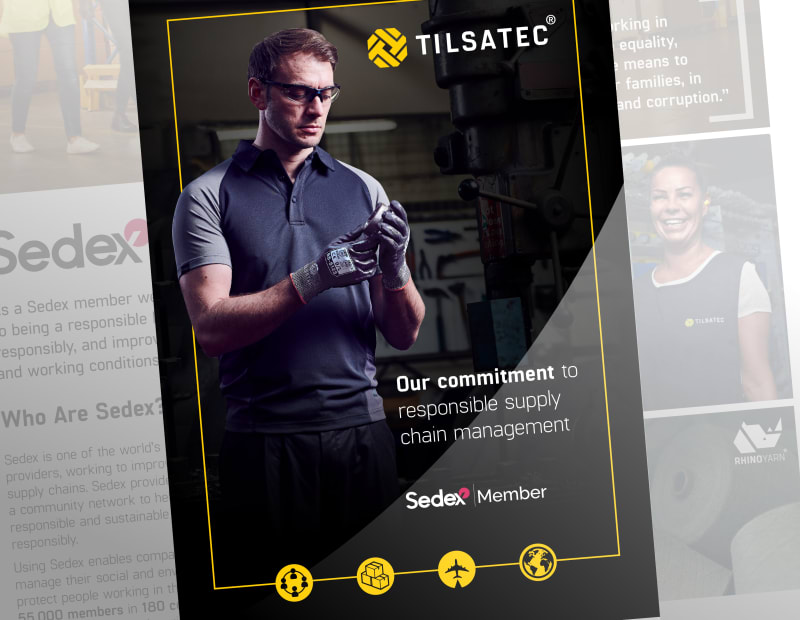 The yarn which goes into all our products is made using Rhino Yarn® Technology, engineered yarn compositions that are spun and manufactured on-site in the UK.
This means the primary source of mechanical protection is made on-site at our UK head office by our expert team of yarn technologists. With this comes the assurance of full quality control, stringent due diligence, and the highest quality built into all our products.
Operating responsibly means that as an organisation we must ensure our business practices across the supply chain limit negative impacts or have a positive impact on people and the environment no matter where we operate. This is something we must continually work at to improve working conditions for all and bring the highest quality products to market.
This is our commitment to responsible supply chain management.
You can download a copy of our commitment booklet here