The new 58-6120 glove is our most innovative launch to date. Delivering maximum level F cut resistance to EN388:2016 (ANSI 105:2016 A9) in an ultra-lightweight, fine, 18 gauge glove users have the ultimate combination of protection and comfort.
A tough and durable innovative bi-polymer foam coating provides excellent dry and light oil grip whilst still offering 360 degrees breathability.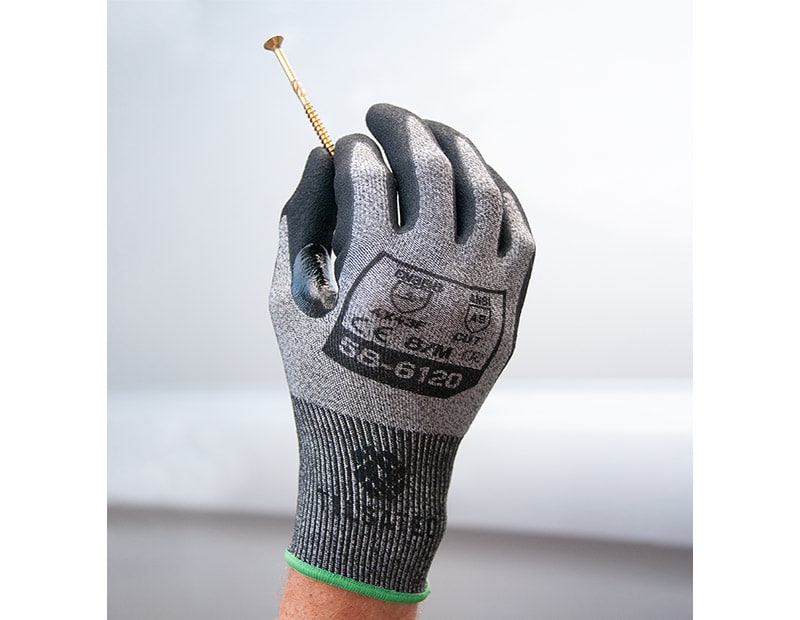 As we launch the 58-6120 ultra-lightweight cut level F glove we are incredibly excited to now be able to offer cut resistance from level B, right the way up to incredible level F in an ultra-lightweight 18 gauge glove.
This means we can give our customers the protection level that suits their needs, whilst being able to deliver high tactility, dexterity, and comfort no matter what the application or task at hand.
View our range of ultra-lightweight coated cut resistant gloves here