Our team of multi-lingual specialists previewed some of the exciting new innovations in cut protection we'll be launching in 2020.
Amongst these were our first range of multi-purpose cost effective solutions for mid-low cut hazard environments. Delivering level B and C cut resistance combined with incredible 18 gauge ultra-lightweight dexterity, we're very excited to bring these to customers next year.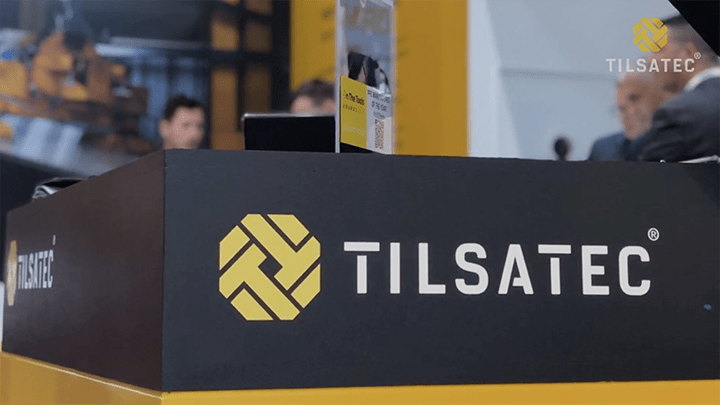 Product previews you might have missed
If you weren't able to attend the show, fear not as we can highlight some of them here for you now.
First, we demonstrated the new 58-2810 cut level B 18 gauge ultra-lightweight glove. With a dark PU palm coating to mask dirt, it offers incredible grip for such a fine, dextrous glove.
Alongside this was the 58-2220 18 gauge with our innovative new bi-polymer foam palm coating. DMF and silicon free, durable yet breathable it's the ideal combination.
Throughout the week, we welcomed many visitors to the stand from all corners of the globe and had some very engaging discussions around all things cut protection.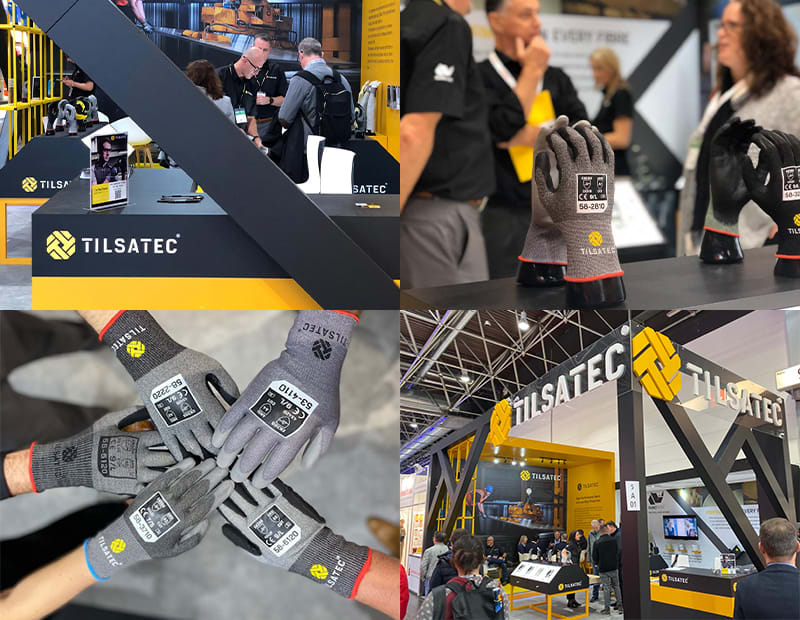 The A+A show is also where we debuted our Rhino Yarn™️ brand story, which you'll be hearing more about in the coming weeks.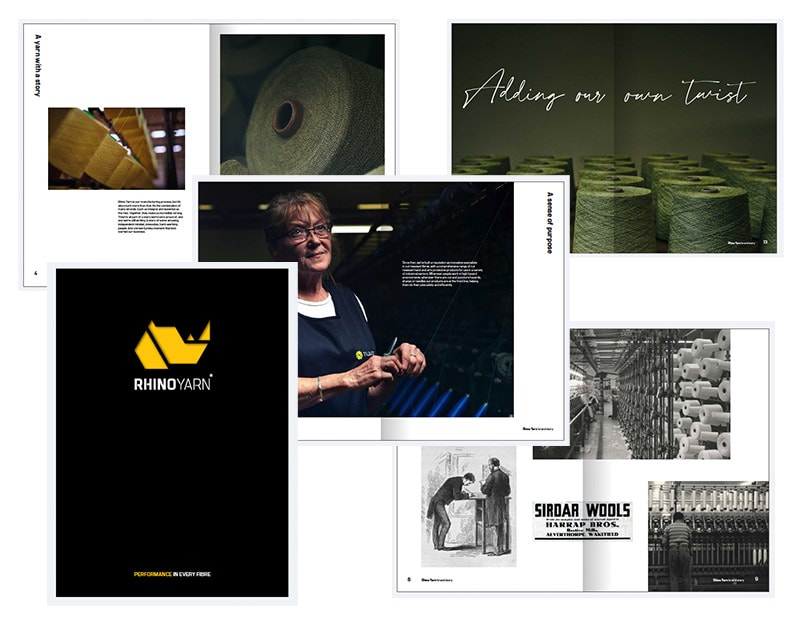 Rhino Yarn™️ is our manufacturing process, but it's also much more than that. It's the combination of many strands. Each as integral and essential as the rest. They're all part of a story we're very proud of, and one we're still writing…..