We have all seen FareShare in the news recently, following the campaign fronted by Manchester United's Marcus Rashford to ensure free school meals for vulnerable children during the Summer holidays.
FareShare Yorkshire is doing tremendous work in our region saving good food from going to waste and redistributing it around Yorkshire to charities, schools and community groups who were able to create 2,800,000 meals last year.
In March 2020, FareShare Yorkshire launched The FullCrumb Kitchen at their Barnsley site. A state of the art, modern kitchen facility, the exciting new initiative will help them support individuals and Community Groups to get the best out of the surplus food they have available.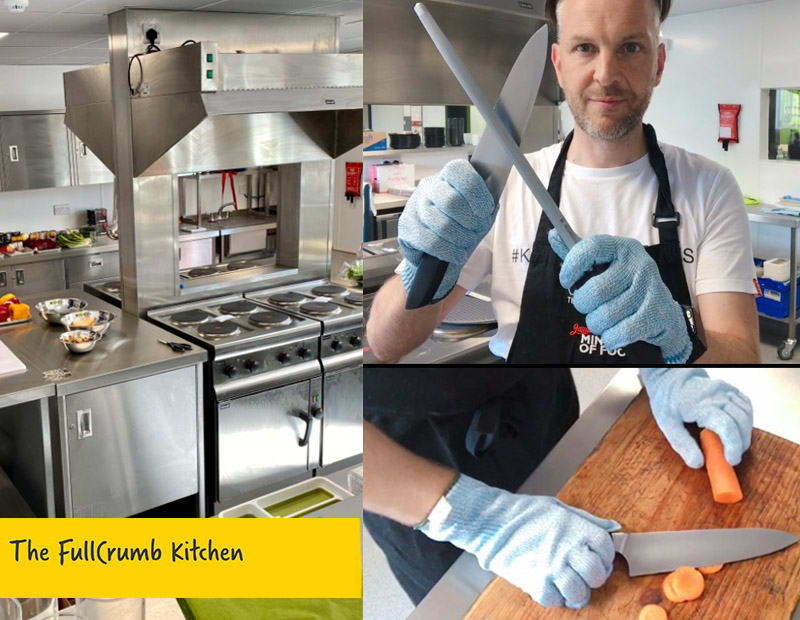 Partnering with Jamie's Ministry of Food they are providing 8-week cooking classes for their volunteers run by Chef Chris and we were delighted to be able to support the project by supplying donations of our 71-7110 cut resistant food handling gloves.
Chris Clyburn, Project Manager says "I am using the gloves to teach safe knife skills safe in the knowledge the guys are not going to cut themselves whilst practicing. This has played a huge part in being able to deliver our training course during COVID times. If it wasn't for the gloves we could not allow the guys to use the knives".
It's fantastic to see such a project get off the ground and we are very happy to contribute hand protection, support and guidance to Chris and the team to ensure its continued success.
They are always grateful for donations and volunteers and you can find out more about ways you can help here.