Not all jobs require high level cut resistance. That's why we've expanded our offering for 2020 to include an exciting new range of multi-purpose hand protection.
For businesses whose operations require multiple cut resistant solutions with a variety of needs, performance requirements, and priorities, Tilsatec now offers a cost-effective family of gloves for low-mid cut hazard environments.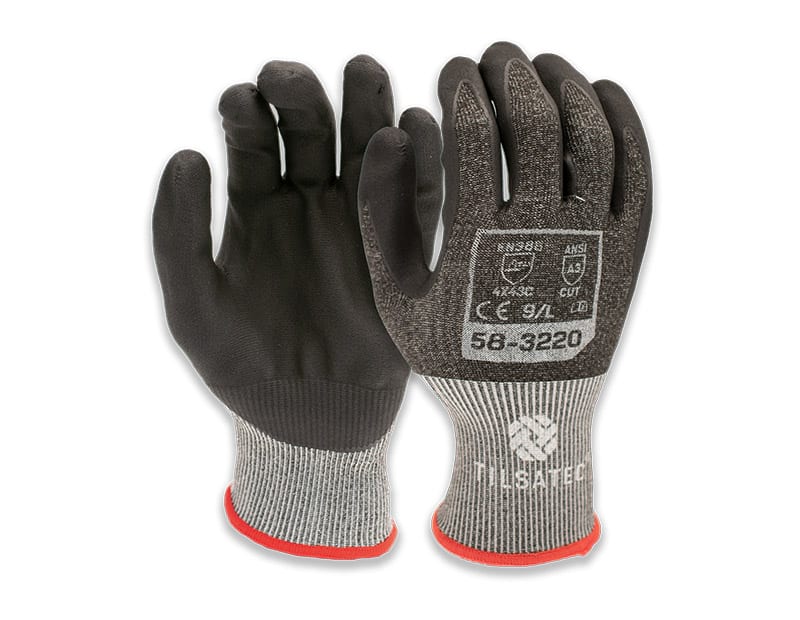 The 58-3220 is an ultra-lightweight, incredibly comfortable form-fitting glove delivering level C cut resistance. The microfoam palm coating offers 360 degrees breathability combined with excellent dry and light oil grip.
Ideal for use in construction, automotive downstream supply and manufacturing, aftermarket, white goods manufacturing, aerospace and any general handling applications requiring mid level C cut resistance.
Not sure what level of cut protection you need? Check out our previous blog explaining the new cut levels A-F.
To arrange a free, no commitment site-survey you can contact our sales team on tel: 01924 231675 or email trialrequest@tilsatec.com.